WE CHOSE THE BEST PIZZERIES ITALIAN RESTAURANTS
& GRILL RESTAURANTS
AT POROS
SEA FOOD TAVERN
BEER PUB IN PUNDA
ITALIAN RESTAURANT
(AND DELIVERY)
GRILL-RESTAURANTS
(AND DELIVERY)
PIZZERIA-PASTA
(AND DELIVERY)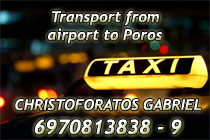 Suites & Spa
Heated pool with ozon,
gym, hydromassage,
hamam, sauna, massage,
body and facial treatments
After Kanali the road leads to Askeli, which is located a few miles north-east of the port. Askeli looks to the open sea and is located to the slope of a pine tree hill.

The view is panoramic. There are four roads that cross Askeli, reaching to the top of the hill.
It has got communication with the town of Poros with buses, taxi or boats.

Askeli has got a large organised plaz with a school for water sports. In Askeli there are hotels very close to the beach, which have got pools, bars and tavernas.

Also beautiful villas, rooms-apartments to let to the beach or on the slope with a magnificent view and nice weather. Askeli offers family tourism as most villas are equipped with kitchen and everything that a family needs.
| | |
| --- | --- |
| | |
| | |
| --- | --- |
| It has got a lot of super and mini markets and tourist agents. You can let motorbikes and bikes for small excursions. There are restaurant bar, two swimming pools, a bar - club and a lot of tavernas. | To some tavernas are organized dance nights. Finally it has got a remarkable night life with all these bars that they are famous for their coctails and atmosphere, with the good greek and foreigh music they have got. |
BOAT SUPPLY
DIESEL or PETROL

BOATS SUPPLIES
EVENTS AT POROS ISLAND
WE CHOSE FOR YOU THE
BEST TAVERNS AND RESTAURANTS AT POROS
GREEK CUISINE
AT ASKELI


GREEK CUISINE
AT NEORIO
GREEK CUISINE
AT THE HOTEL
SIRENE BLUE RESORT
GREEK CUISINE
AT KANALI
FISH TAVERNS AT POROS


TRADITIONAL TAVERNS
AT AGIOS GIORGIOS
COUNTRYSIDE TAVERN
IN FOUSA

With car in 1 hour
and 45 minutes

Speeches
Cultural Events
Concerts
Exhibitions
Gallery

Ferry Boat
Flying Dolphins
Buses - Timetable